As an Amazon Associate I earn from qualifying purchases.
What Do Baby Mice Eat?
It's not easy to care for abandoned newborn mice; many newborn mice die in the first week owing to heat loss, nutritional deficiency, or disease. Raising baby mice is difficult since it has no fur but it isn't impossible. It has a reasonable possibility of survival if fed several times each day and given enough warmth.
What comes to mind when you hear the term "mouse"? This may be the kind of small, grey animal with a chunk of yellow cheese in its paws that many people are familiar with. A mouse could also be running around your home, opening cereal boxes.
This is why it's important to be aware of what baby mice eat in the wild. It will assist you in learning how to keep these pests out of your home. So, let's look at what baby mice eat in the wild and how our homes have become attractive dining halls for mice.
What Do Baby Mice Eat?
Baby mice will suck on their mother's milk for the first two weeks of their life. After that, baby mice can start eating solid foods, such as cooked rice and beans, cooked carrots, soft vegetables, and fruits.
If they are still without parents, give them kitten milk formula with a syringe or pipet. Remember to feed them every two or three hours. This may mean getting up at night, but it is necessary if you want to keep the kittens alive.
The newborn mice will not have developed their teeth, so they won't be able to chew on the food at first. After three or four weeks, you should consider adding some solid meals. When the mice begin opening their eyes and growing, this is one of the signals that it's time to exterminate them. You should also note when their teeth begin to develop.
Begin by offering them high-quality, nutritious foods to encourage growth. Fruits, seeds, vegetables, greens, and rodent diets are examples of these items.
What Do Baby Mice Eat in The Wild?
Mice are not picky. A mouse's diet is surprisingly broad, and a mouse will do just about anything to get its hands on it. They're natural foragers who enjoy consuming a wide range of foods in the wild. Although they have their likes and dislikes, they do have certain tendencies.
Mice, like most other rodents, prefer insects to meat. These creatures will also consume smaller snails, larvae, centipedes, cricket eggs, and worms as a source of nutrition.
What Do Baby Mice Eat At Home?
Mice, like in the wild, will take what they can get. While mice aren't fussy eaters, they do have their favorite foods. Here's a list of some of the things that mice enjoy eating.
You may be shocked to learn that mice dislike cheese more than other foods if you grew up watching cartoons of mice chewing on a massive slice of Swiss. That being said, a mouse would not leave an excellent chunk of cheese behind. They will still consume any cheese they discover.
Mice are omnivores, so they eat both plants and animals. They may munch on any leftovers or insects that they discover around your house.
How Much Do Baby Mice Eat?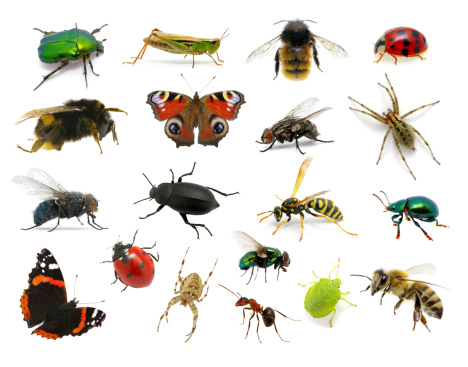 Mice are curious animals, and their food preferences reflect this. Instead of consuming a large chunk of food all at once, they like to nibble on many different things they've kept.
Mice are also hoarding animals. They enjoy rummaging through cupboards and pantries, gathering what they find, and bringing it back to their nests when food is in short supply.
Not only is this an annoyance in and of itself, but it also attracts pests like beetles, weevils, and other insects. This food storage may attract additional pests such as cockroaches, ants, and mice, causing a simple mouse infestation to rapidly develop into a full-blown pest issue.
Mice are generally unwilling to eat non-food items. If chew impressions are on cables, cords, wires, boxes, fabric other objects, this is due to the existence of a mouse nest rather than food consumption.
How To Feed Baby Mice?
Step 1:
Give your baby mouse some liquid nourishment. Baby mice drink mother's milk. Instead, you'll need to give your newborn mouse the milk it needs. Cow's milk should be avoided. You may, instead, try soy formula, kitten formula made of goat's or cow's milk, or goat's milk baby formula.
Step 2:
Every two hours, give them a good meal. Your newborn mouse will require feeding around the clock until it opens its eyes. You must feed your newborn mice every two hours for those between 0 and 2 weeks old. They only need to eat every 3-4 hours after that. They shouldn't eat during the night once their eyes are open.
Warm the milk first. Check a drop on your wrist to see if it's cold or hot enough. Using a syringe, eyedropper, or pipette, add milk to a mouse. With your non-dominant hand, firmly grip the mouse. With your other hand, hold the pipette and try to shimmy the probe into the mouse's mouth. Warm milk should be used instead of cold water. This resembles stretching out and squirming
Step 3:
Solid foods should be introduced gradually after your mouse's eyes are open. It may begin to eat solid food when its eyes are open. Continue feeding it formula until the 4 to 6 weeks old, at which point it will be weaned. Hamster or kitten food, baby food, or soft vegetables can all be offered.
Step 4:
To help a mouse go to the toilet, stimulate it. Baby mice can't urinate or feces on their own because they're babies. The mother would generally lick them to encourage them to eliminate them. Place a cotton ball or your finger in lukewarm water and gently move it over the mouse's genitals until it has eliminated itself.
What Are The Natural Predators of Baby Mice?
What are the most dangerous animals for mice? While it is not uncommon for some of the larger tarantulas to consume a mouse, most spiders do not consider mice to be a common meal, and instead may appear on a mouse's menu. Where a substantial amphibian may occasionally capture and consume a mouse, the bulk of their diet is composed of tiny animals, such as insects.
There are several animals that consume mice as part of their regular diet in order to maintain the rodents' populations in check. These are the creatures believed to be the mouse's natural predators, and they may be found across a variety of species.
Hawks, eagles, and owls consider mice a welcome change of pace to be hunted and snared. The heron, crow, and blue jay are non-raptor birds that will eat rodents if they find them.
Although larger lizards are known to consume mice, snakes are generally the primary food source for them. People who keep snakes as pets are aware of the snake's preference for a rodent dinner, but they are more frequently provided with frozen rodents rather than live mice because of their personal preferences or fears that their pets will be injured by food trying to defend themselves.
Cats are commonly thought of as the mouse's greatest adversary, but once they've finished playing with them, house cats will not eat mice. Their feral counterparts and wild cat relatives, however, actively seek out mice for food. Cats, like other species, will consume mice to fill their stomachs. Tigers, lions, and jaguars require more substantial meals, but they will still nibble on them to keep their hunger satisfied. Dogs are not as fussy about eating mice as cats are; nevertheless, they are just as ready to do so in order to survive.
Humans
There is another rodent-eating creature that has been observed. It's a mammal, but it differs from the others in several respects. This species differs from the other mammals listed above because it does not eat mice. Locals avoid members of these societies because they are located in certain countries and are often shunned by those from throughout the rest of the globe. The human is one of the mouse's greatest foes, and it is a member of this distinctive species.
Humans, as a species, are perhaps the pickiest eaters on the food chain. Humans' tastes have evolved to the point where we are repulsed by certain foods, particularly those that are known to be parasite-carrying plague transmitters.
Mice are eaten on a regular basis in certain areas of the world, where circumstances demand that food be acquired where it may be found. Though many of the countries that offer mice on their menu no longer struggle financially, traditional dishes are still served, albeit as cultural delicacies for visiting tourists with strong stomachs. In Vietnam, Korea, China, Zambia, and Malawi, rats are known to be eaten in many ways.
Are Baby Mice Healthy To Eat?
Mice are now a trendy source of protein, according to the Austrian Times, having been proven that there's nothing edible that hasn't been transformed into a delicacy somewhere in the world. It should be prepared similarly to other meats, just in smaller mouse-sized portions.
It's possible to eat sewer rats. While you can eliminate many of the pathogens by cooking at a high temperature, rodents still feed on waste and human/animal remains. It is possible to eat cooked rats, although doing so might cause various illnesses and even death if not properly done.
Amazon and the Amazon logo are trademarks of Amazon.com, Inc, or its affiliates.